Med-Italia Biomedica develops, manufactures and markets sterile disposable products for interventional radiology, interventional cardiology and vascular and thoracic surgery, certified as per the latest European standards
Med-Italia Biomedica, in collaboration with leading industry experts, develops and manufactures a full range of procedural kits for radiology and interventional cardiology, certified for quality and functionality
Med-Italia Biomedica can create your own custom kit, which will be designed, built and tested as per your specific requirements and according to the strictest biomedical industry standards
DO YOU WANT TO CUSTOMIZE
YOUR WORKING TOOLS?
Med-Italia Biomedica offers all its expertise and care to produce high-quality medical products, custom kits and disposable devices. Our specialists welcome your specific requirements to create a unique and personalized product/kit designed, built and tested following the strictest international standards of the industry.
SIMPLIFICATION


MANAGEMENT AND ADMINISTRATION
Real time hospital expenditure management, with a single month-end summary document for procedures performed, as opposed to the many orders, invoices and delivery notes of traditional hospital management
PRODUCTS


ALWAYS AVAILABLE
The increased availability of products, constant technology advancements and inventory reduction, improve overall response time in emergencies
MANAGEMENT


INNOVATIVE AND TECHNOLOGICAL
Cutting-edge computer software for data analysis and barcode recognition of the various company products greatly reduces the workload for medical, nursing and administrative staff
BUDGET


ON TARGET SPENDING
Association between the department and the administration is simplified, based mainly on an annual "on target" budget, unlike traditional management where budgets are difficult to quantify
YEARS OF INDUSTRY EXPERIENCE
DIFFERENT TYPES OF CUSTOM KITS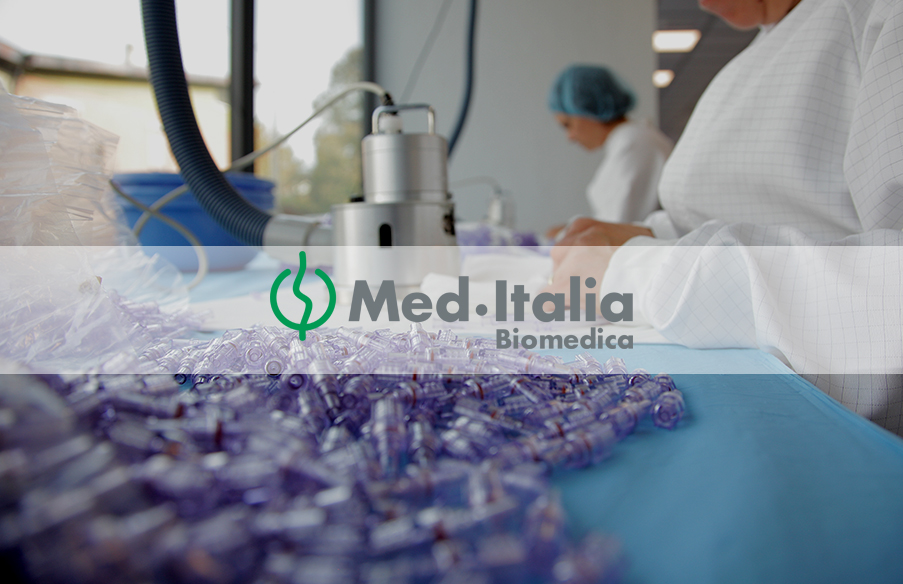 Want to know all about the products and services offered by Med-Italia?
Our specialists will answer all your questions and will advise the best solution for your needs