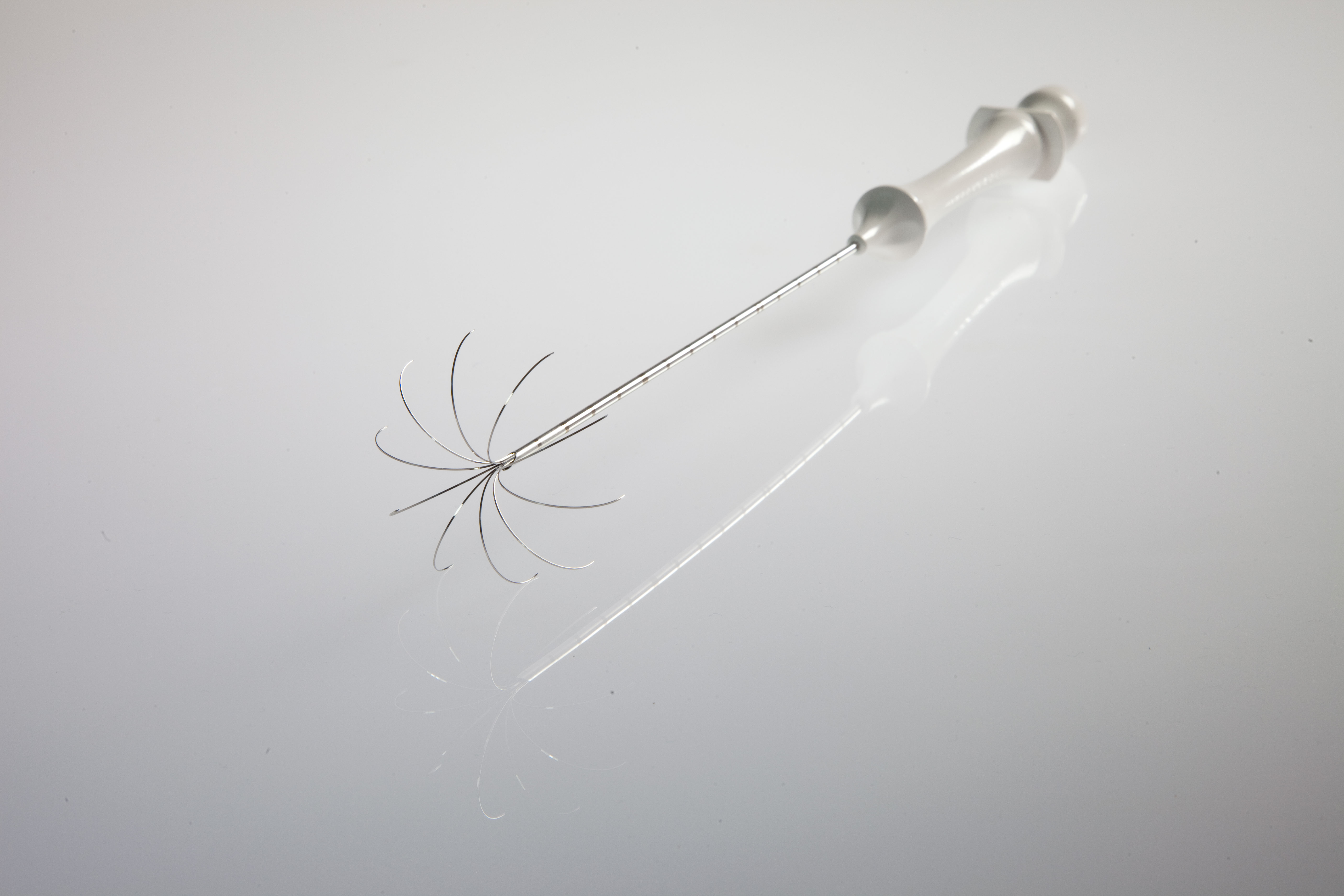 Radiofrequency thermal ablation is an established technique for the treatment of primary and secondary neoplasms of parenchymatous organs (liver, lung, kidney), of some glands (thyroid and adrenal) and some bone neoplasms.
For certain cases, this minimally invasive technique is considered the "gold standard" in the line with surgery and several studies have been published with a large follow up that document its effectiveness.
Percutaneous insertion (US or CT guided) of a needle electrode into the target zone, which is implanted together with dispersive plates that will form a monopolar circuit through which a generator will provide specific RF waves that necrotize the affected area.
The Med-Italia RF ablation needles have been designed to achieve a safe and effective treatment of the primary and secondary hepatic lesions, thanks to the wide range of models and sizes available, the ergonomic design and the more echogenic feature that enhances the quality of US image.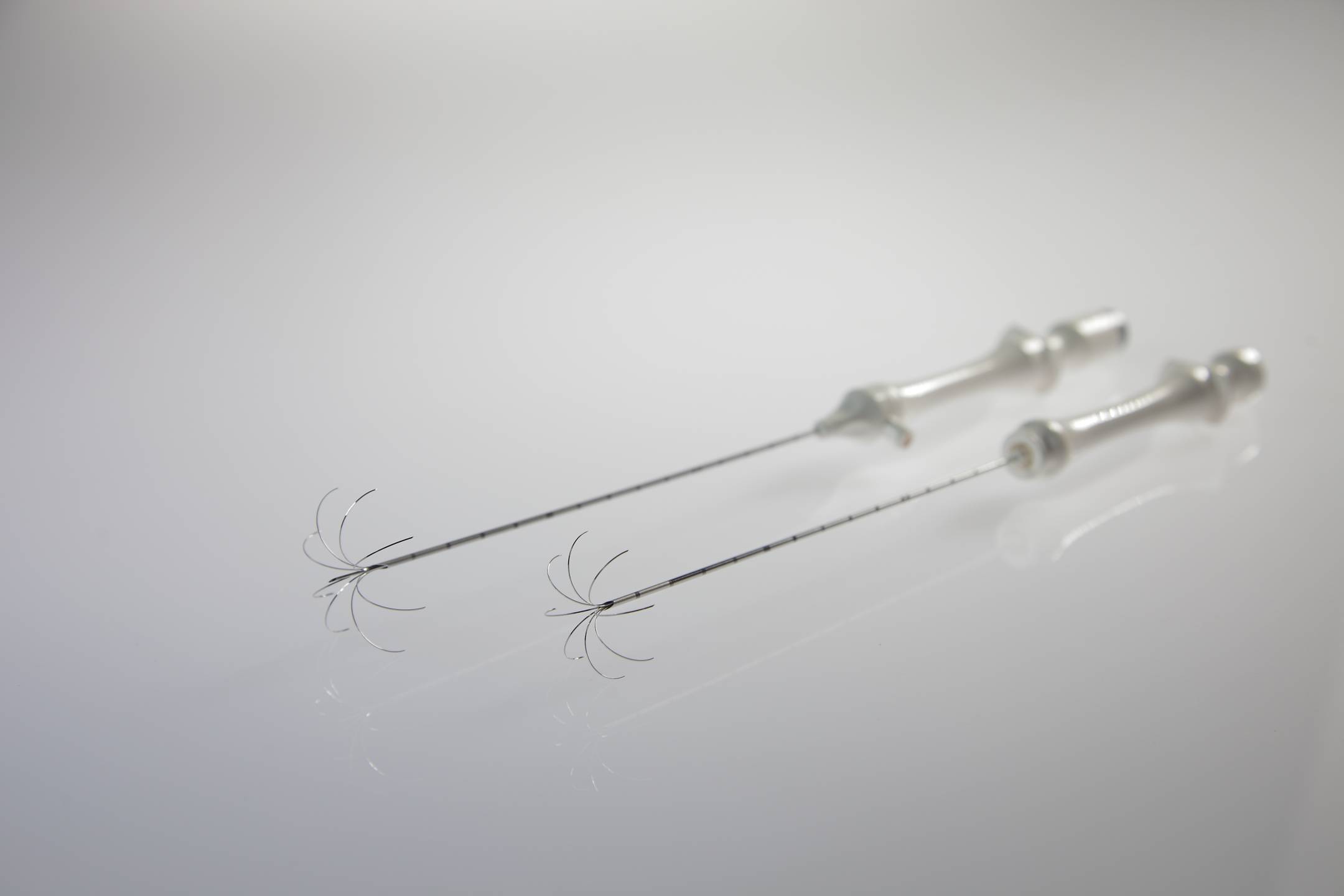 WIDE RANGE OF SIZES AND MODELS OF ELECTRODES
Utilize the most suitable electrode for each lesion
ERGONOMIC AND BACKFLOW PREVENTER HAND PIECE THAT CAN BE USED WITH ONE HAND
The design of the hand piece allows the operator to use the probe and ultrasound at the same time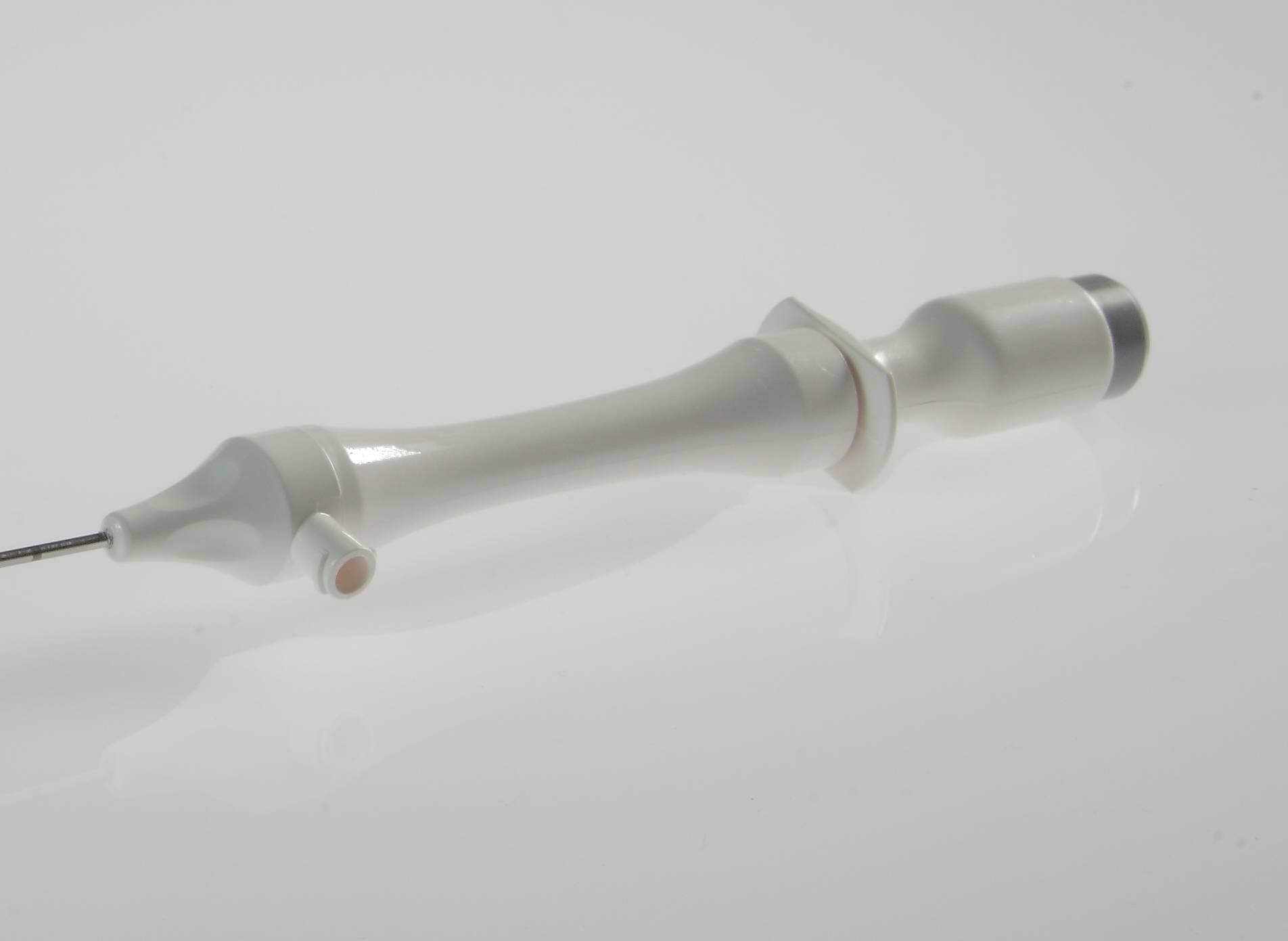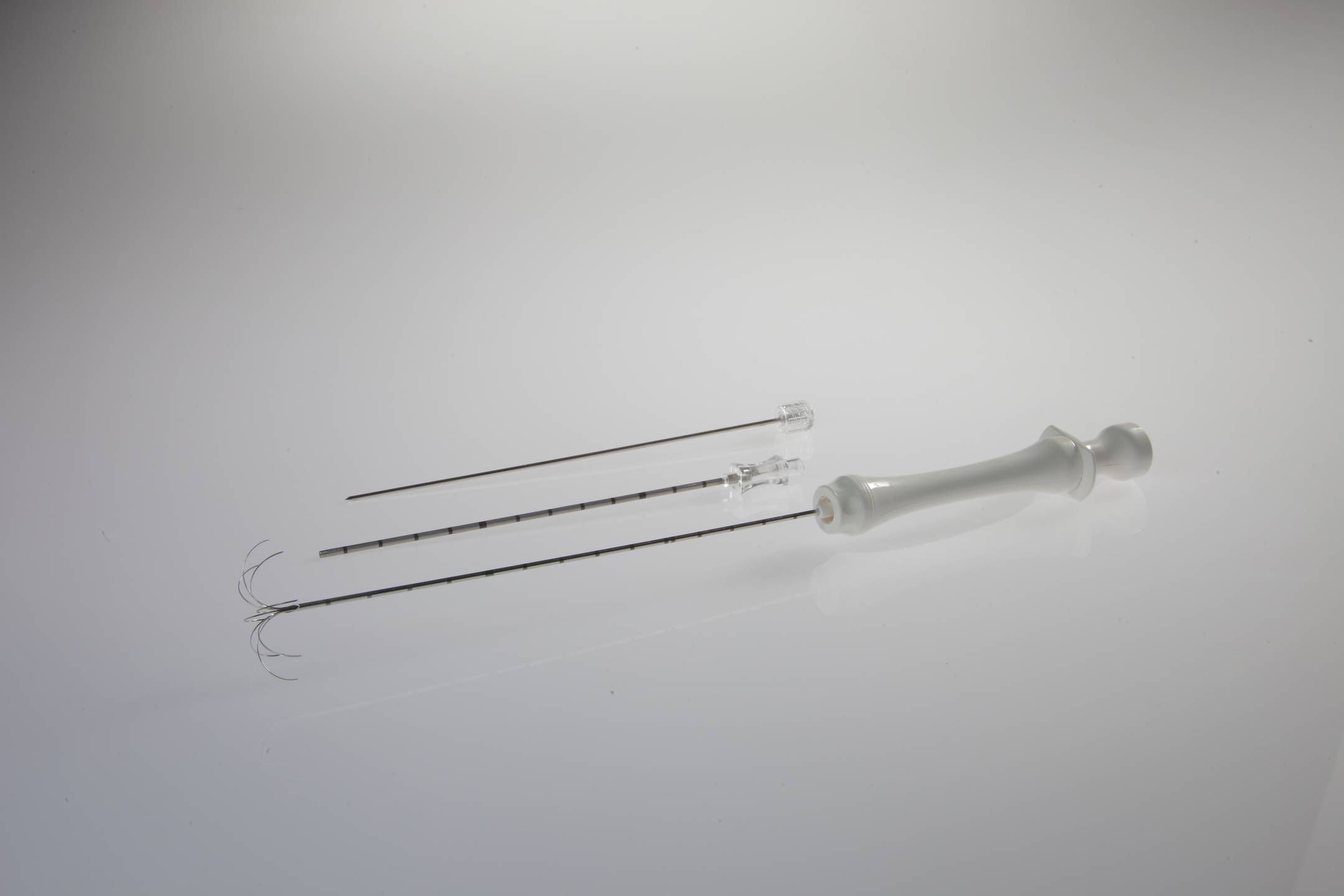 ELECTRODE AVAILABLE WITH A COAXIAL INTRODUCER
Facilitates CT guided procedures
PER-FUSION NEEDLES with side injection port and coaxial introducer:
| REF. | CANNULA DIAM. | CANNULA LENGTH | ARRAYS DIAM. | NUMBER OF ARRAYS |
| --- | --- | --- | --- | --- |
| MB708162PLC | 16 G | 15 cm | 2.0 cm | 8 |
| MB712153PLC | 15 G | 15 cm | 3.0 cm | 12 |
| MB7121535PLC | 15 G | 15 cm | 3.5 cm | 12 |
| MB712154PLC | 15 G | 15 cm | 4.0 cm | 12 |
| MB708362PLC | 16 G | 20 cm | 2.0 cm | 8 |
| MB712353PLC | 15 cm | 20 cm | 3.0 cm | 12 |
| MB7123535PLC | 15 G | 20 cm | 3.5 cm | 12 |
| MB712354PLC | 15 G | 20 cm | 4.0 cm | 12 |
FUSION 8 PLUS NEEDLES with side injection port and thermocouple:
| REF. | CANNULA DIAM. | CANNULA LENGTH | ARRAYS DIAM. | NUMBER OF ARRAYS |
| --- | --- | --- | --- | --- |
| MB708162/T | 16 G | 15 cm | 2.0 cm | 8+1 termocoppia |
| MB708163/T | 16 G | 15 cm | 3.0 cm | 8+1 thermocouple |
| MB7081635/T | 16 G | 15 cm | 3.5 cm | 8+1 thermocouple |
| MB708164/T | 16 G | 15 cm | 4.0 cm | 8+1 thermocouple |
| MB7081645/T | 16 G | 15 cm | 4.5 cm | 8+1 thermocouple |
| MB708362/T | 16 G | 20 cm | 2.0 cm | 8+1 thermocouple |
| MB708363/T | 16 G | 20 cm | 3.0 cm | 8+1 thermocouple |
| MB7083635/T | 16 G | 20 cm | 3.5 cm | 8+1 thermocouple |
| MB708364/T | 16 G | 20 cm | 4.0 cm | 8+1 thermocouple |
| MB7083645/T | 16 G | 20 cm | 4.5 cm | 8+1 thermocouple |
| REF. | CANNULA DIAM. | CANNULA LENGTH | ACTIVE TIP LENGTH |
| --- | --- | --- | --- |
| MB7013705 | 17 G | 20 cm | 0.5 cm |
| MB701371 | 17 G | 20 cm | 1.0 cm |