Gran Torino biliary endoprosthesis
Gran Torino comes from the need to update Interventional Radiology techniques consolidated in recent decades.
Med-Italia developed this biliary stent for long term drainage and palliation of patients with biliary obstructive disorders. Gran Torino is fully implantable and avoids hospitalization periods, representing an effective alternative to the management, sometimes complex and delicate, of an external drain.
EXTRUDED POLYURETHANE WITH HYDROPHYLIC COATING
Highly biocompatible, radiopaque and wear resistant. Atraumatic and extremely smooth during the implant procedure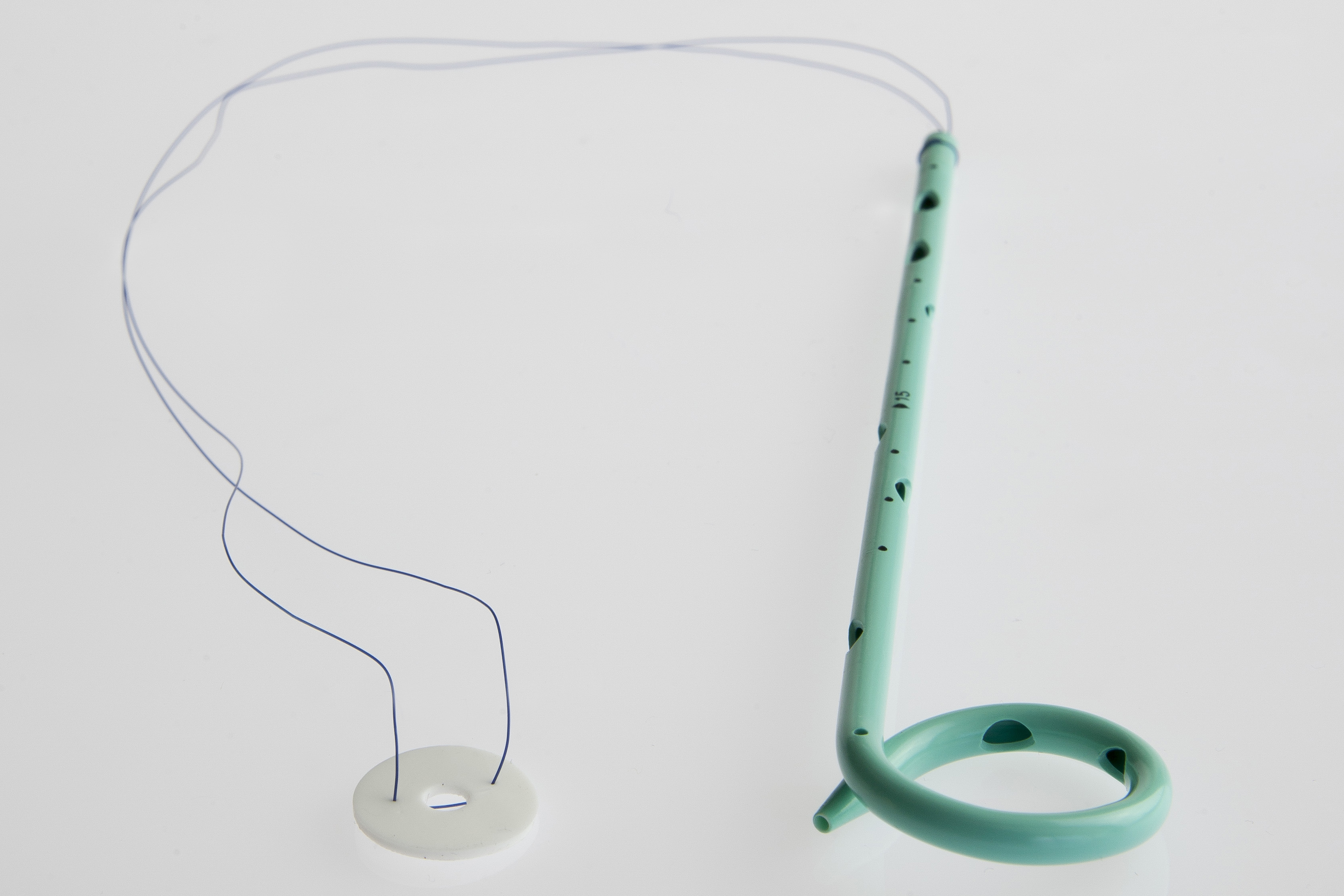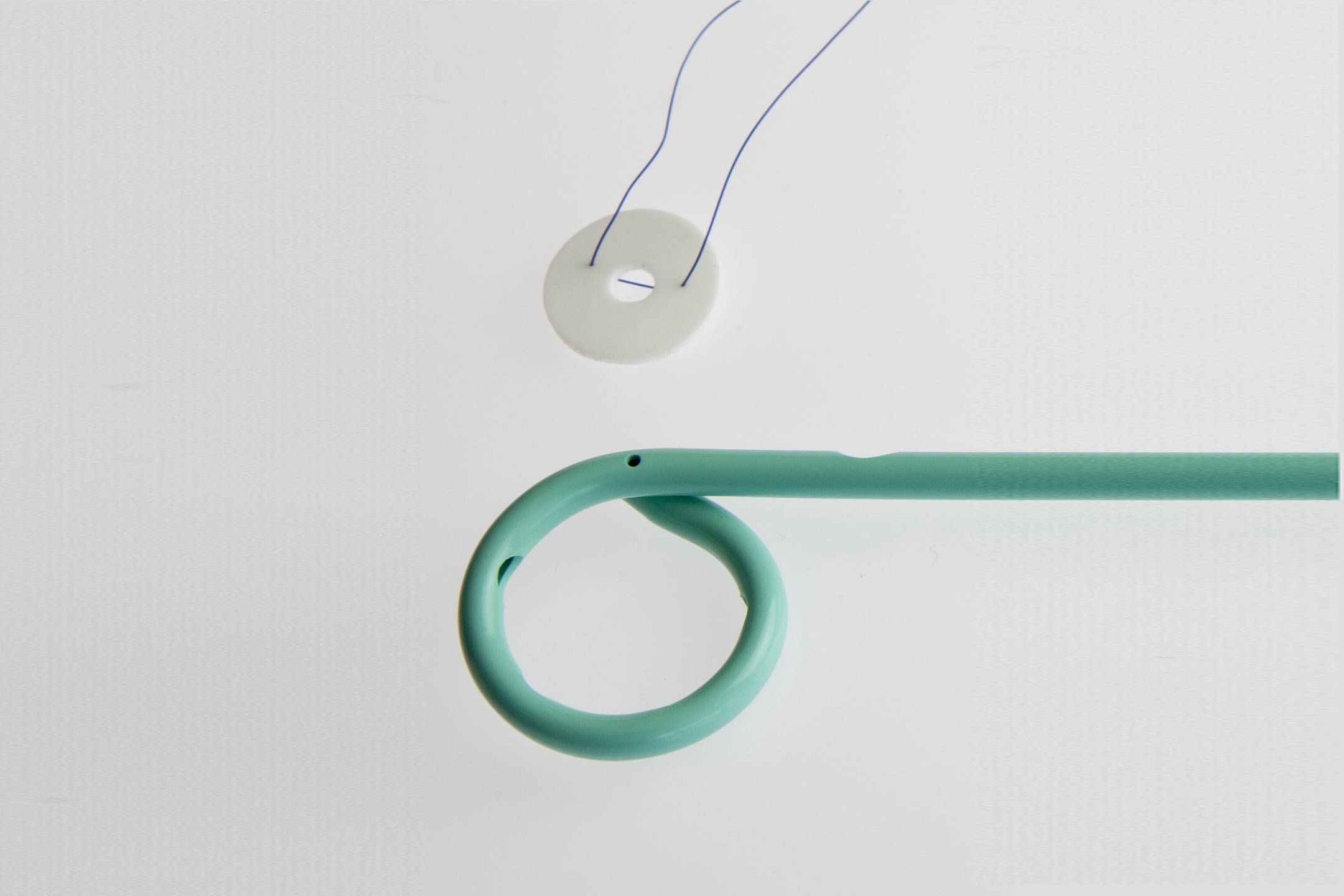 TAPERED PIGTAIL TIP
The prosthesis consists of a suture thread connected to a subcutaneous button. Minimal risk of dislocation and migration towards the duodenum
8 LARGE OVAL HOLES IN THE STRAIGHT SECTION AND 4 IN THE PIGTAIL
Maximum drainage capacity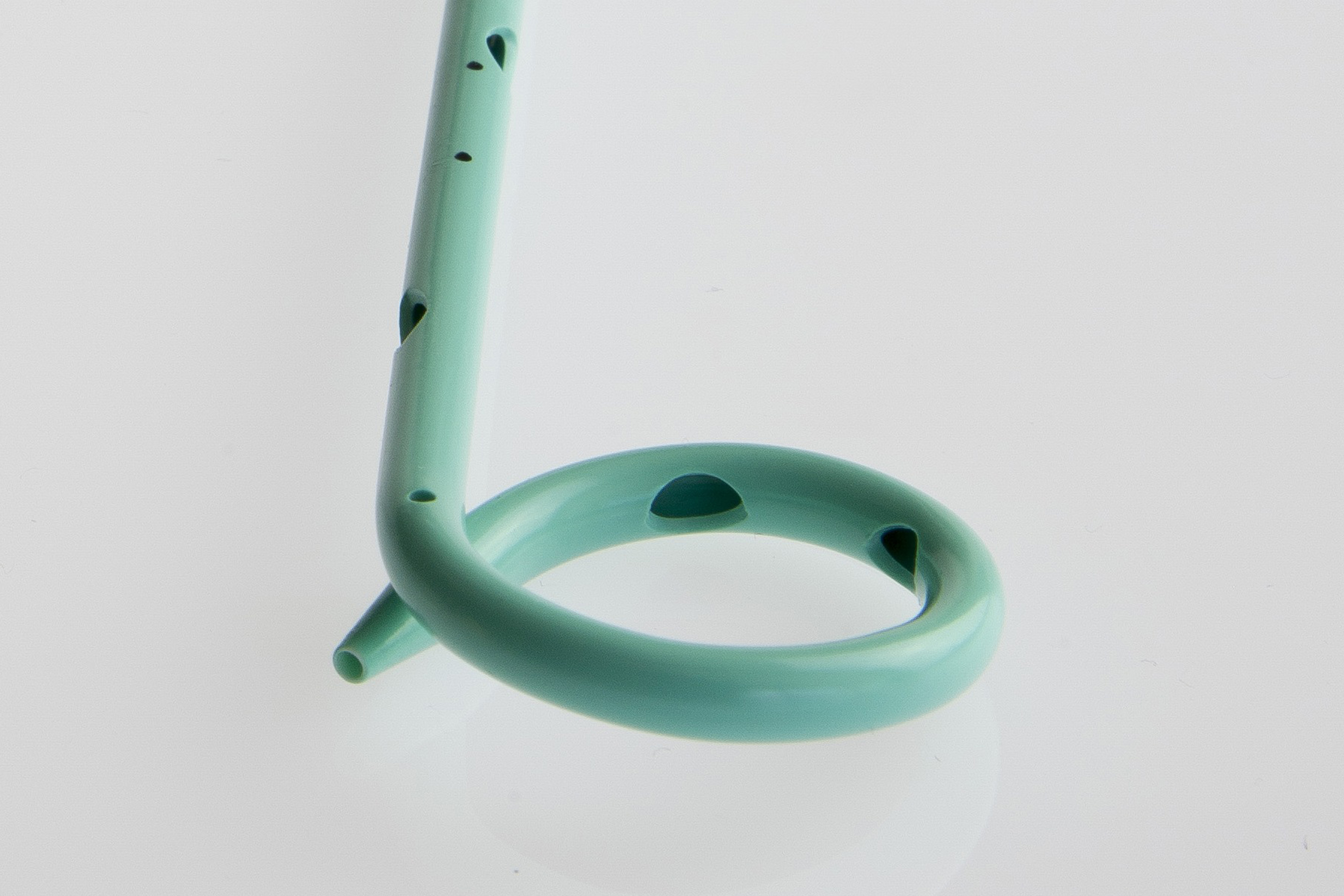 | Code | Description | Pcs/Box |
| --- | --- | --- |
| MB856010 | Gran Torino biliary endoprosthesis 10 FR 15cm | 1 |
| MB856012 | Gran Torino biliary endoprosthesis 12FR 15cm | 1 |